Orland Park Locksmiths | Locksmith In Orland Park | Locksmiths In Orland Park Illinois
CALL US AT: (708) 231-0995
Orland Park Locksmith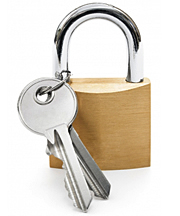 Orland Park Locksmiths are competent, careful providers of locksmith services for the Cook County region. Our safe, effective services are provided day or night, and include the provision of emergency services in the case of a lockout or lost key. With Orland Park Locksmiths, you can be sure that our locksmiths are trained, carefully prepped for their work and are as prompt as possible. Call Orland Park Locksmiths for all your home, office and commercial locksmith needs. We perform many quality services including safe opening and rekeying, lock replacement, lock repair, lockouts, deadbolt installation and other vital locksmith services.

Orland Park Locksmiths provide around-the-clock locksmith services. We specialize in commercial properties, residential and automobile services, and we complete our service with competency and pride Orland Park Locksmiths work with many different lock manufacturers such as ASSA, Yale, Medeco, Kaba and many other types of locks. Our trained locksmiths will arrive on time, fully prepared to work, and ready for any job you may have for them. If you are in need of any locksmith service, Orland Park Locksmiths are full-service locksmiths.
Call now: (708) 231-0995
Complete lock replacement may be necessary for your commercial property, residential property or automobile. Locks that cannot be repaired will be replaced by our qualified technicians in a timely, correct manner. Lock replacement happens on site and doesn't require that our locksmiths send the lock to any other service provider. Our convenient one-stop approach means that little time is wasted in getting the important service that your home, business or automobile requires. If you require an upgrade to an existing security lock, Orland Park Locksmiths can provide that as well.
Orland Park Locksmiths can perform the following tasks:
High security locks
Free consultations
Repairs of all break-ins
Installation of Gun safe
Fence locks and more!
To keep your home secure, properly installed locks on your doors and windows are crucial. Our competent, careful locksmiths will come to your home to provide you with the most up-to-date lock and safe resources available. Orland Park Locksmiths are very familiar with the latest upgrades and lock products to help keep your home safe. Some of the residential services include
Decorative locks
Lock repair
Door stops
Home key extraction and more
Services for automobiles are often necessary during emergent circumstances. People often lock themselves out of their automobiles in parking lots or at their house. It's so easy to accidentally lock your keys in the car, and Orland Park Locksmiths can provide fast, reliable and safe services to unlock your car when you most need it. Orland Park Locksmiths provide a wide range of automobile services including
Lockout services
Change of lock needs
Extraction of broken keys
Opening of car trunks
Commercial services provided by Orland Park Locksmiths are perfectly suited to all your commercial needs. Businesses need to be both internally and externally protected to ensure that they are not the victim of untoward events. Our locksmiths can come to your office or commercial property to provide you with the latest locksmith services that can help protect your office. Some of the services we provide are
Master Keys
Drop Box installation and maintenance
High security locks
Business keys
The experts at Orland Park Locksmiths are available 24 hours per day 7 days per week to serve any of your locksmith needs. There is no job that is too small or too large for our locksmiths. They are quality, careful lock technicians who will be there immediately to help you solve all of your lock and safe issues. Our quality approach means that the lock job is done right the first time, so there is not a need for repeated expense for the owner. Orland Park Locksmiths has your security job completed quickly and with little aggravation from you! Be sure that you contact us!
Call Today: (708) 231-0995
CALL US TODAY:
(708) 231-0995